Hey All!
I don't know where to start, so much has happened in the past couple months. First and foremost, I have been back in the studio recording a new EP! Since January, I've been traveling to Nashville to record with New Voice Entertainment in the House of Blues Studios. Rich Redmond, Kurt Allison, Tully Kennedy, and David Fanning make up New Voice Entertainment and what an amazing team! They are the genius behind superstar duo Thompson Square, Parmalee, and American Idol's Kristy Lee Cook. Three of the four members (Redmond, Allison, and Kennedy) are also the band behind multi-platinum selling artist Jason Aldean. I was very fortunate to be able to work with them.
The first single from the EP has just been released to country radio and it's called, "Have a Little Mercy". It's a fun, up-tempo country rock tune that touches on the challenges of love with a bit of humor and we are already getting a great response from radio…
"Joanna At Her Best! One of the new records out this week you need to check out is Joanna Mosca and "Have a Little Mercy". I was blown away the first time I heard the song. KLMJ has come full circle with Joanna as we have been a huge supporter of Joanna's since the beginning of her career with releases on our AC station so it is great to see the transition over to country. One listen and you will agree "Have a Little Mercy" is the song that will put Joanna at the top of the country charts where she belongs." 
-Mike Betten, KLMJ, Music Director Hampton Iowa
It's now available here on ITunes.
We hope to have the full EP released by the end of May so stay tuned for that announcement.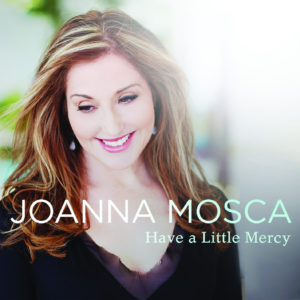 Other exciting music news, I have just been named one of the "The Top 5 Female Country Newcomers of 2014" by Examiner.com I cannot express what an honor it is to be on that list considering all the talented female artists around the country.
Earlier this month, I did find a bit of time to relax and enjoy with family and friends. I took an unbelievable trip to Italy and traveled down the Amalfi Coast, toured vineyards, hiked the coastline, and attended a wonderful Italian cooking school. I am so grateful for the experience, I met many inspirational people and saw such breathtaking views. It could have been without those last few bottles of wine but….che è la vita.
Before I go, some up coming performance dates are June 5-8th CMA Music Festival in Nashville and at Tuesdays on the Town on June 24th in Hampton, Iowa. Stay tuned for more!
Thank you for all your support,
Joanna xxoo